The tops are made of all aluminum construction, sanded and finished to match your pool table. Two tops that fit perfectly over your pool table to make a beautiful formal dining table.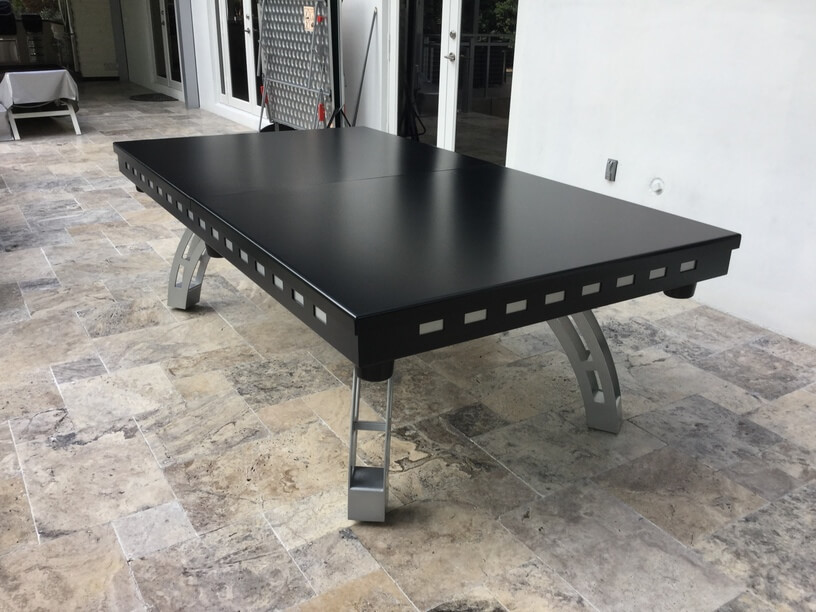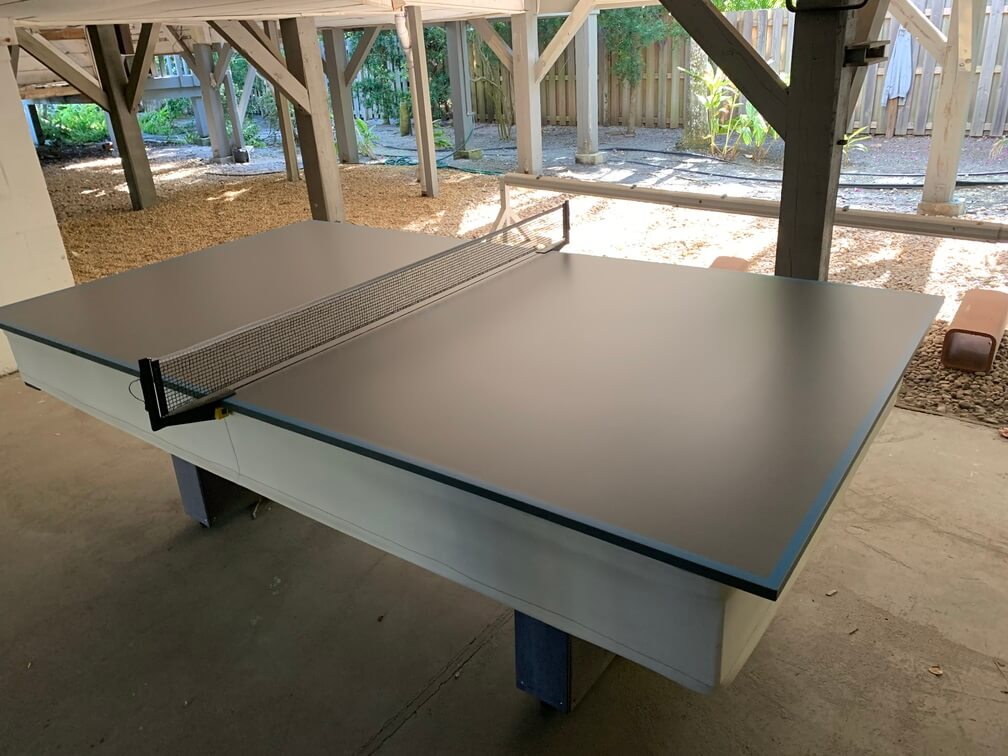 Ping Pong
Conversion Tops
They are a great addition to your Outdoor Pool Table. These high-quality outdoor conversion tops allow you to have two games with only one table.  Just lay the two conversion tops on your pool table and connect the net and now you're playing Ping Pong.  Lots of fun everyone!
Accordion folding design allows tops to be light weight and easy to store. Covers are made with hard foam, (similar to spa covers). In combination with our fitted cover this allows you to serve buffet style or a la-carte.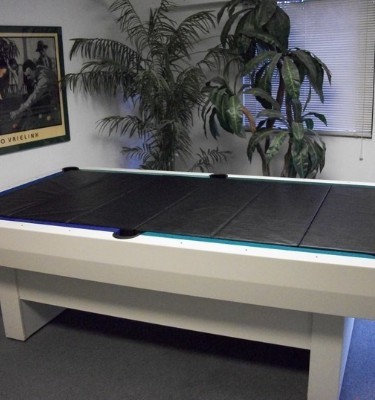 Do you need more info?
contact us